Endless sun was in the forecast, the perfect time to spontaneously start my annual ice out solo trip. I kept asking my 4 ½ year old daughter if she wanted to come and to my surprise she kept saying YES!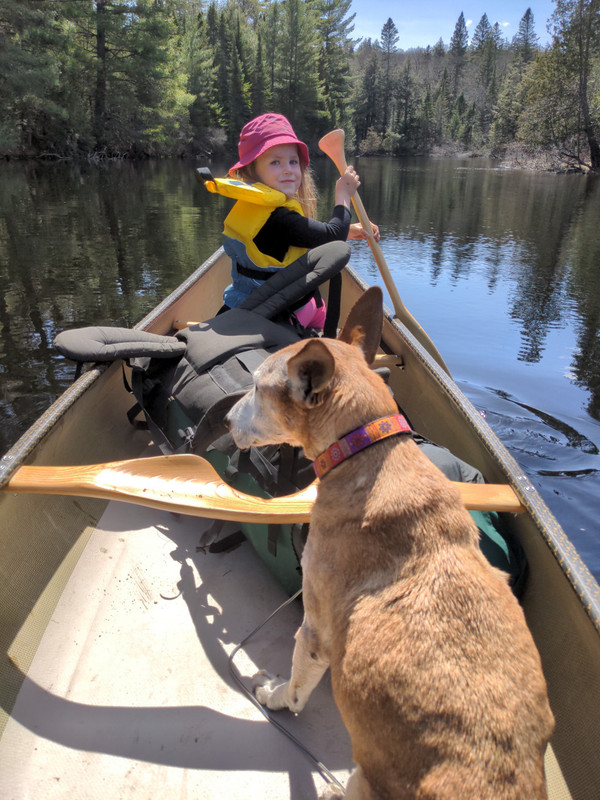 We picked up an ultralight 16 foot Keewaydin at Algonquin Outfitters but everything else is our own gear, including my daughter's life jacket, grey owl paddle, and osprey hydrajet 12 litre backpack which she lugged over the 2 short portages.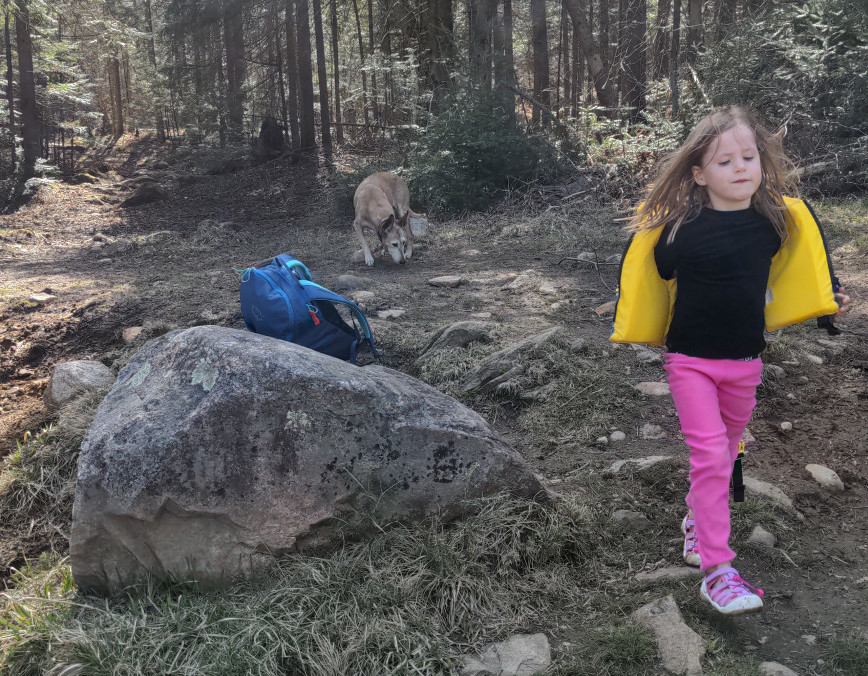 As part of single portaging I always strap the paddles in the front of the canoe and our life jackets in the back. The 12 litre backpack was filled with lots of heavy stuff so we could put it right in the front of the canoe to help balance out my fat ass in the rear.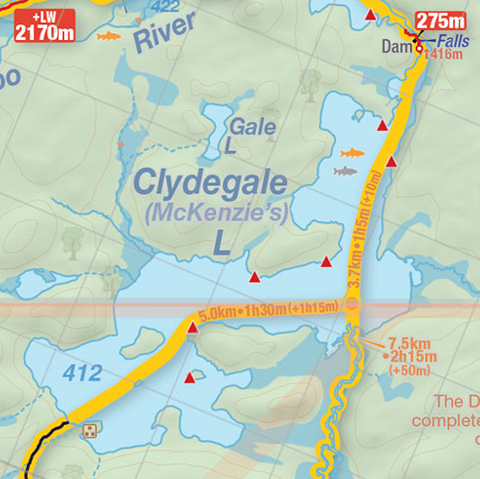 Jeff's Maps estimates about 4 ¼ hours to get to the island site in the south, where it peaceful and private. It's a nice site with beech, rocks, fairly flat and kept my daughter entertained while I did most of the work to set up camp.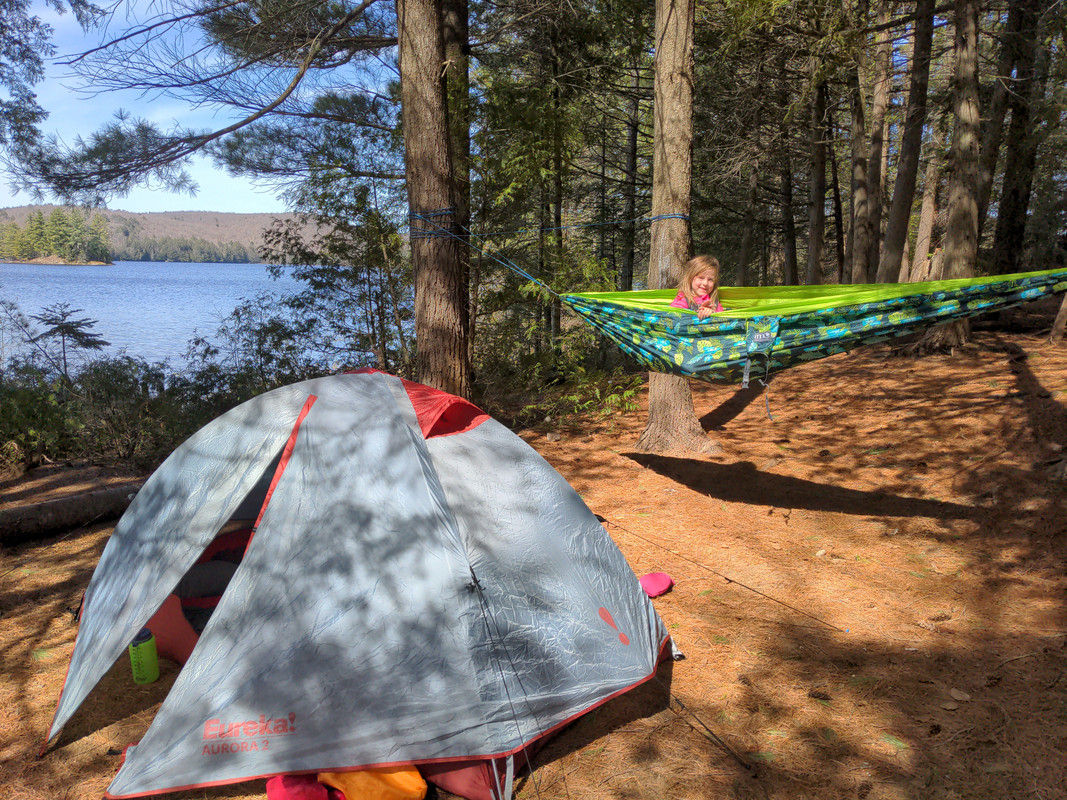 There was a nice firepit for roasting marshmallows and then off to bed for the little one while I stayed up for a bit of campfire whiskey. The days were warm and even hot in the full sun but the nights were dipping to 2 degrees or below. My daughter was toasty warm in the full-size -9 C down-filled MEC sleeping bag I bought her for her 3rd birthday plus her northface thermoball hoodie. I was a little envious because I forgot my warm sweater and was on the verge of being cold in my old zero degree bag.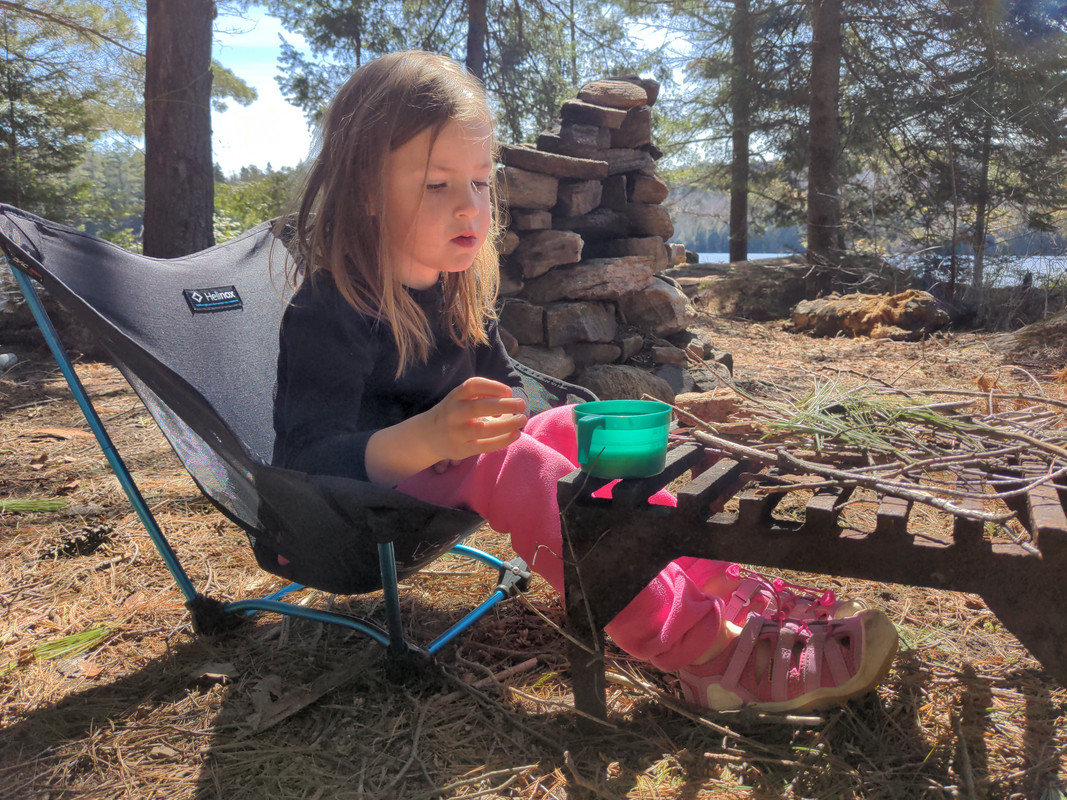 There never seemed to be a shortage of either fun stuff or work to do. We spent some time on the beech and in the chilly water, before Mr. Leech spoiled the mood.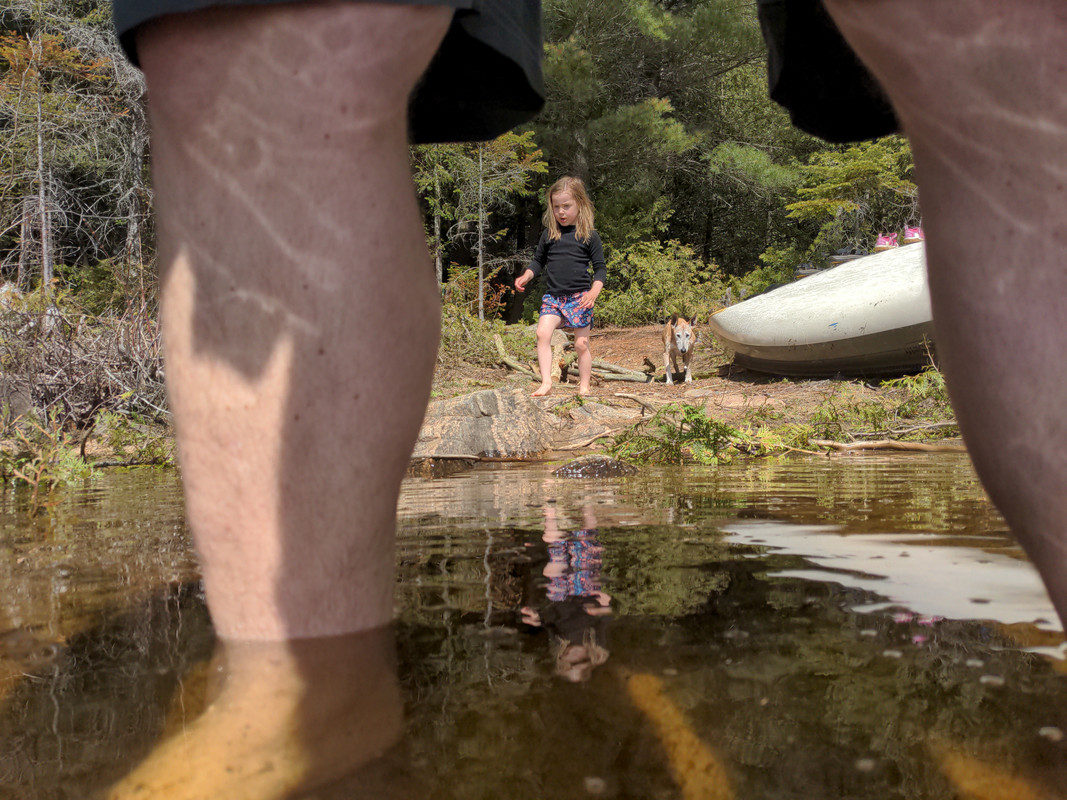 We has a real treat that morning paddling out as the lakes were mirror
…